Nature Spheres
My annual treks into the back woods on our estate during the late fall and winter always yield wild grape vines. I harvest this renewable resource and start weaving the varied lenghts into spheres that have very organic shapes and textures. In fact, they change shapes constantly in relation to wet or dry weather and sun conditions. While very stable and strong once woven,they last about four years, collapse, and then I simply replace them. Some of them have strings of lights for year round use. Others serve as plant supports--think peonies, bleeding hearts, gladiolas, etc. The plant and the sphere become one!
Spheres are available through special commission because I weave them only during the cold/cool seasons to avoid ticks and poison ivy!
Price varies, depending on size (from 2' to 6' tall.)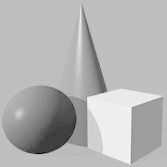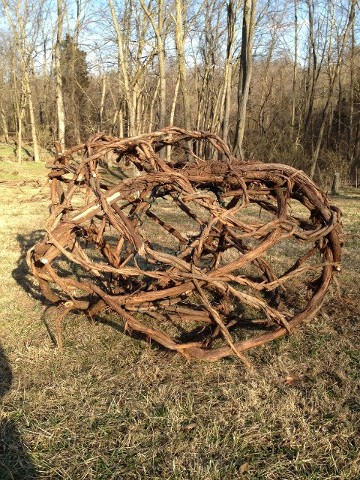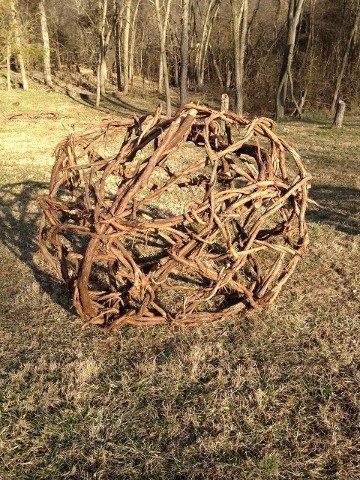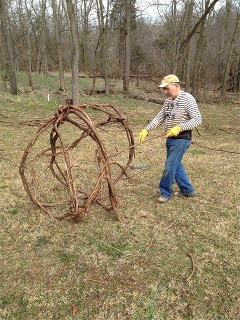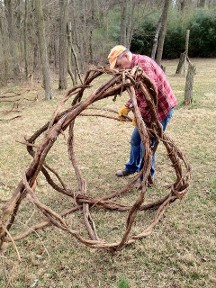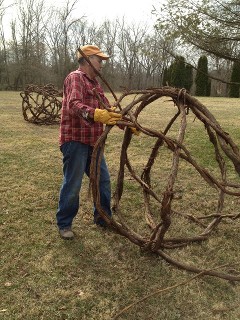 The making of the spheres...